Initiatives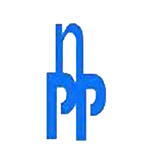 Leaders and Partners in Proactive Collaboration and Innovative Work
I. Math - The Variables "Rocking at Math":

Partnership with UWBC: teachers focus on content and pedagogy within and across the schools. The future holds a student summer component.
II. Fitness and Nutrition - Do the Local Motion!":

The PEP grant from the federal Department of Education provided equipment and training to enhance the physical fitness and nutrition of students.
III. Prevention & Protective Factors - The Rural CODE Coalition:

A Drug Free Communities Support grant through the federal Substance Abuse and Mental Health Services Administration focuses on positive environmental changes for mental health, bullying and substance use. State of Wisconsin Department of Health Services grant focused on impaired driving. Community collaboration of all stakeholders is the key to the success of the work supporting our young people.
IV. Collective Leadership Development:

Members from the community both youth and adults have participated annually in community learning exchanges aimed at developing collective leadership skills, developing a shared vision and trust building activities.
V. Teacher Support:

Teacher support has been integral in the NPP work. Content, pedagogy, peer review and partnerships have been central themes to the work.