About Us / Contact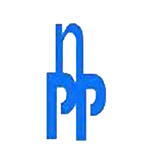 We strive to be innovative and collaborative as we recognize the value of strong rural school and community partnerships! That's why we came together as a consortium!
New Paradigm Partners is a non profit consortium of five rural school districts in northwestern Wisconsin. It is an organic organization where initiatives are driven by identified needs. Using education as a tool, its overall aim is to improve student achievement and strengthen rural communities. The Rural CODE (Communities Organized for Drug Elimination) Coalition is a community based group within the NPP communities that is addressing youth wellness related issues. While prevention and health are ongoing projects as are professional development and training, STEM and the Arts are initiatives under exploration and development. If you are interested in volunteering, or would like to learn more about New Paradigm Partners or the Rural CODE Coalition, you may reach Sherry Timmermann via email at sherry@newparadigmpartners.org, or by phone (651) 485-4399.
We welcome any questions, comments, or suggestions. Our success is dependent on our supporters, so please contact us with anything that comes to mind.
300 S Wilson St
Birchwood, WI 54817